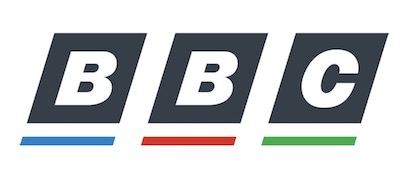 BBC Television Centre, Wood Lane, Shepherds Bush, London
Tours
Tours were available of BBC TV Centre until around 2012, when TV Centre was sold. They're no longer available, even though part of the building is still used as a TV studio.
BBC sale of TV Centre
The BBC is reportedly planning to sell TV Centre in 2013 in an effort to cut costs. Production will be moved to other facilities. Many departments (including BBC Childrens TV and BBC Sport) will be relocated to MediaCity in Manchester; a 200-acre site at Salford Quays.
History
BBC TV Centre (known as TVC) opened 29th June 1960, after six years of construction.
On opening day, there was still a great deal of the project left to build – the whole site was not completed for a few more years.
The new state-of-the-art building was a huge improvement after cramped conditions in Alexandra Palace and Lime Grove Studios.
The site on which TVC was built was used for the 1908 Franco-British exhibition.
Chief Architect: Graham Dawbarn
Civil Engineer (BBC): Marmaduke Tudsbury
2001 – Bomb
The building was damaged by a car bomb located outside Television Centre in March 2001. Staff evacuated the premises and no-one was injured.The attack was attributed to dissident Irish Republicans.
Facilities (to 2012)
Studio Zero
Studio One (10,250sq.ft.) – Known as TC1. UK's largest fully equipped HD television studio
Studio Two (3,500sq.ft.)
Studio Three (8,000sq.ft.)
Studio Four (8,000sq.ft.) – Regular home of 'Blue Peter'.
Studio Six (8,000sq.ft.) – UK's first 1080 50P HD studio (August 2010)
Studio Eight (8,000sq.ft.) – Known as the 'comedy' studio – used for many classic BBC comedies including Fawlty Towers, Monty Python, Blackadder etc.
Studio Nine
Studio Ten
Studio Eleven
Studio Twelve
Over 60 dressing rooms, including six Hollywood-style "Super-Star Rooms"
8 production offices
6 green rooms
Birth of a Building
Tales of Television Centre (broadcast in 2012)
---
Productions shot at BBC Television Centre
---

TV Series (29)

Title
Released
Creator / Showrunner
IMDB
Miranda
2009-2015
Juliet May
Genius
2009-
John L. Spencer
Coming of Age
2007-
Nick Wood, David Sant
The Alan Titchmarsh Show
2007 -
Studio TC4
Not Going Out
2006-2010
Alex Hardcastle, Nick Wood
The Thick Of It
2005-2012
Armando Iannucci
8 Out of 10 Cats
2005 -
Mock the Week
2005 -
Various
Paul O'Grady Show, The
2004-2009
Various
Strictly Come Dancing
2004 -
Studio TC1
Harry Hill's TV Burp
2002 -
Peter Orton
2001 - 2009 at Teddington Studios. From 2009 at BBC TV Centre. Series 10 is shot in TC4.
Friday Night with Jonathan Ross
2001-2010
Various
Recorded in Studio TC4. Made in HD between 2009 and 2010.
Never Mind the Buzzcocks
1996 -
Various
The Vicar of Dibley
1994-2007
Absolutely Fabulous
1992-2004
Bob Spiers, Dewi Humphreys, Christine Gernon
House of Eliott, The
1991-1994
Various
This was the last major drama series to be shot at TV Centre. Subsequent productions were shot on either film or single camera video on location, as equipment became smaller and technology improved.
Casualty
1986-
Jeremy Brock, Paul Unwin
Season 1 filmed interiors at BBC TV Centre. Season 2 - 25 filmed in an industrial unit on Waterloo Road in Bristol. Exteriors were filmed in Bristol until Season 26. The exterior of the A&E unit was Gate 3 at City of Bristol College Seasons 1 - 17.
The Invisible Man
1984
Brian Lighthill
The Hitchhikers Guide to the Galaxy
1981
Alan J.W. Bell
A single day (28 October 1980) was used just for filming models for episodes 2-6.
Grange Hill
1978-2008
Phil Redmond
1978 - 1985: Interiors filmed at BBC TV Centre. Exteriors were shot at various real schools around London.
Blakes 7
1978 - 1981
Various
Shot on film at Ealing Studios and on tape at BBC TV Centre (from November 1977).
The Good Life
1975 - 1978
John Howard Davies
TC6, shot in front of a live audience of around 300 people.
Fawlty Towers
1975
John Howard Davies (s1), Bob Spiers (s2)
Studio TC4
The Two Ronnies
1971 - 1987
All programmes were taped on Stage 08 at BBC TV Centre in front of a live studio audience of around 300 people.
Monty Python's Flying Circus
1969-1974
Ian MacNaughton, John Howard Davies
Top of the Pops
1964-2016
Doctor Who (classic)
1963 - 1989
Various
Filmed at BBC TV Centre between 1964 and 1989. Almost all of Jon Pertwee's studio scenes were shot here. The new Doctor Who is produced by BBC Wales in their own studios.
That Was The Week That Was
1962-1963
Ned Sherrin
Blue Peter
1958 - present
Various
Children's magazine show. The first few years were shot at Lime Grove Studios. The show has buried time-capsules at TV Centre (for excavation in 2029) and at the Greenwich Millennium Dome site (to be recovered in 2050). The Blue Peter garden (from 1974) is adjacent to the staff canteen.

---

TV Special (1)

Title
Released
Director
IMDB
Eurovision Song Contest 1963
1963
Yvonne Littlewood
Presenter Katie Boyle, the scoreboard and the audience were in one studio. Performers and the orchestra were in another.
---