The Lot / Warner Hollywood Studio
also known as
Pickford-Fairbanks Studios,
Pickfair Studios,
United Artists Studios
Samuel Goldwyn Studios

Now known simply as The Lot this studio was formerly a sister studio of Warner Bros at Burbank.
It can be found next door to the Formosa Cafe at 7200 Santa Monica Boulevard in West Hollywood, CA.
Many cinema classics were shot here - see the Productions list on the menu above.
Read about the History of the Studio.
In April 2012 the current owners of The Lot ('CIM') began demolition of some of the historic buildings used by Mary Pickford, Douglas Fairbanks, and countless movie stars, writers, directors and technicians.
The first to go was the Pickford Building, on 3rd April 2012.
> Facebook group "Save the Pickfair Studio"
> Save the Pickfair Studio website
> Sign the Petition
> LA Conservancy article about the demolition
Warner Hollywood Studio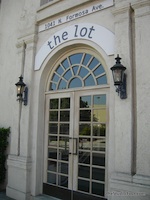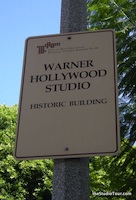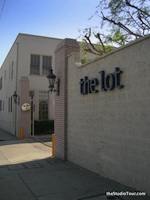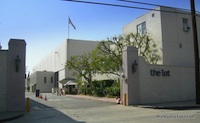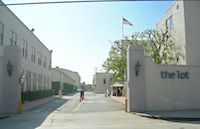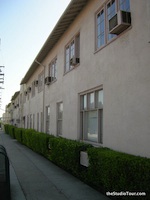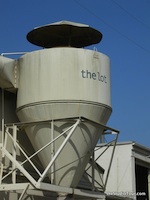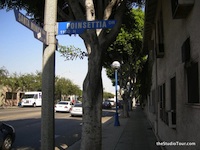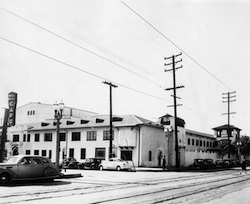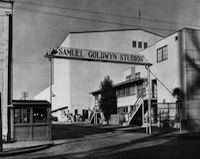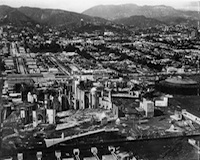 Facilities at Warner Hollywood / The Lot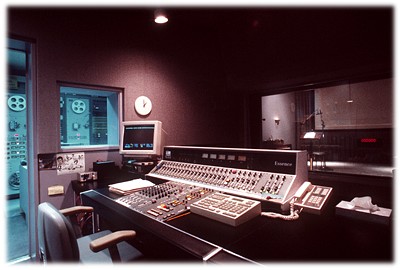 The world-class stages of Warner Hollywood's Goldwyn Sound Facility are known throughout the industry for their technical excellence and outstanding personnel. The work completed in this facility has garnered numerous Academy Award nominations and several Oscars. In addition to the Re-recording, Scoring, ADR stages and Foley stages, we are heavily involved in the Sound Preservation and Archival of old and new titles and are very proud to be leading the new DVD Audio Mastering technology. [from old Warner Hollywood website)
Links
http://www.cobbles.com/simpp_archive/linkbackups/ua-lot.htm