Universal Studios Hollywood - Studio Tour
Greens Department / Jurassic Park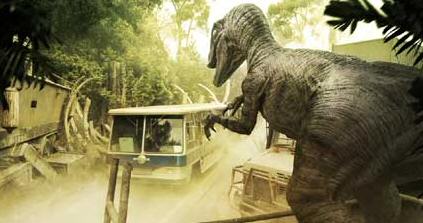 Photo © Universal Studios
As the tram tour progresses, it's becoming clearer that all is not what it seems. The centuries-old trees here appear to contain steel structures and trunks made from fiberglass. Amongst the greenery, there's a display of vehicles and props from the Jurassic Park movies.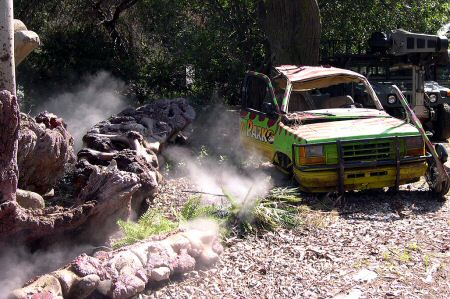 Jurassic Park debris in March 2003, photo by Doug Bull (Flickr site)
As well as vehicles and props, a couple of the stars of the Jurassic Park film have recently started making an appearance in this area...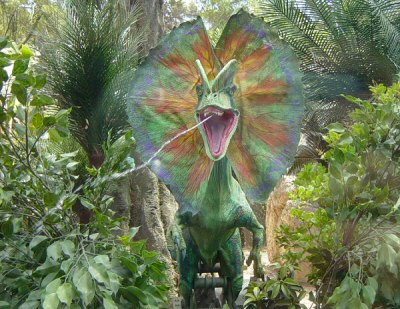 Photo courtesy of Chris Barr, ejectmedia.net, July 2006
UPDATE: 27 May 2006 - The animatronic spitter dinos are now in position and ready to attack your tram!
Here's a couple of photos just before the dinos made Greens Road their home...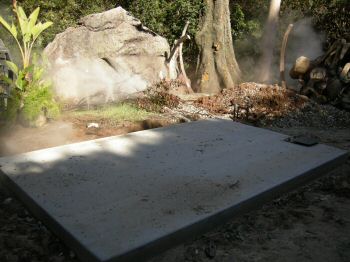 ...and there's another on the other side of the tram.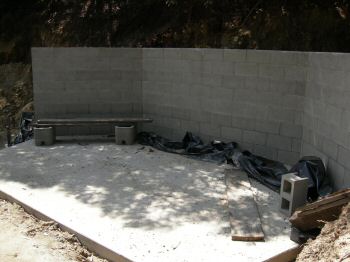 Back to...