Universal Studios Hollywood
Staff Café
This small building formerly on the backlot was in existence until the 1960s.
From 1914, it was the Staff Cafe on Laemmle Blvd. As Universal City expanded, the building became just another storage area on the backlot.
The photo below shows the Staff Cafe (bottom right) as it was in the 1960s, in this photo of Kramer Park.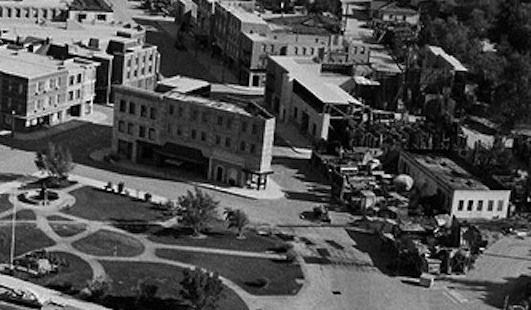 Staff Cafe Photo Gallery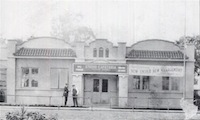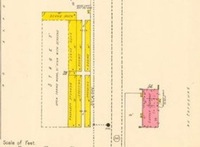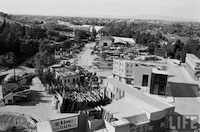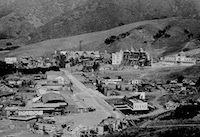 Back to...