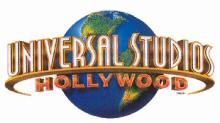 Tower of London Set
The tower set used to be immediately adjacent to Denver Street. It was removed around 1988 for the construction of the Earthquake show building which has replaced it.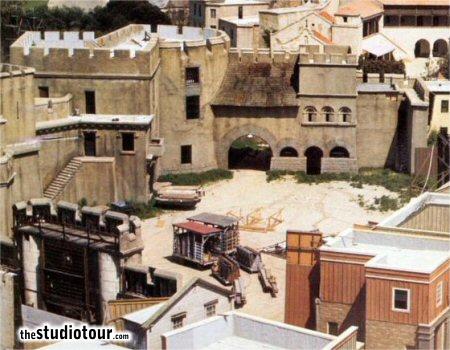 The Tower (see also larger photo below)
The set was built for "The Tower of London" starring Boris Karloff, Basil Rathbone and Vincent Price. That film marked Vincent Price's horror film debut. The castle also appeared as a concentration camp in "Judgement at Nuremburg", starring Spencer Tracy, a Scottish castle in "McMillan and Wife", an amusement park in "Murder She Wrote", starring Angela Lansbury, and even a village on a distant planet in "Buck Rogers in the 25th Century". It also appeared in Airwolf, when the helicopter of the title made a flying visit.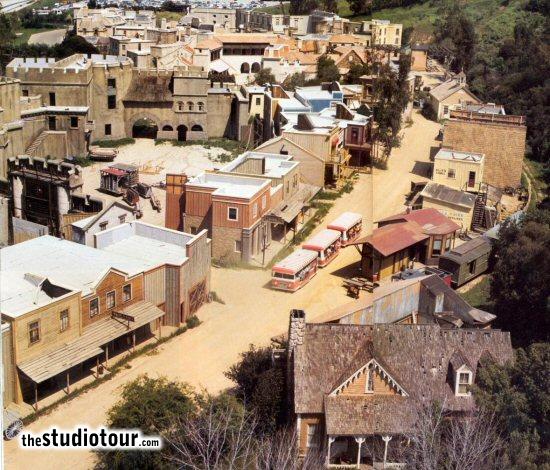 Tower of London set can be seen in the left part of this photo, from "Inside Universal Studios", 1978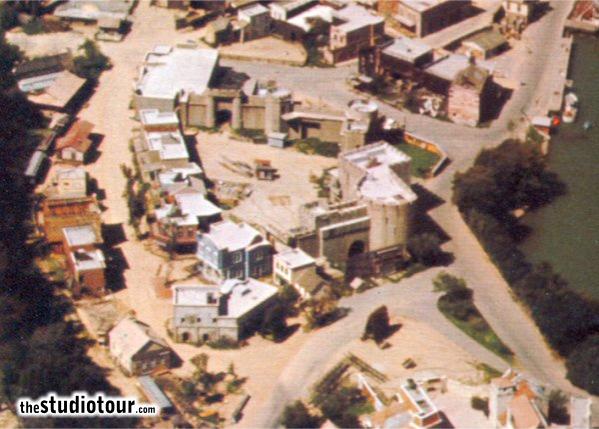 The Tower set again, this time looking from the other end of Denver Street. Part of Park lake can be seen at the right of the photo. From "Inside Universal Studios", 1978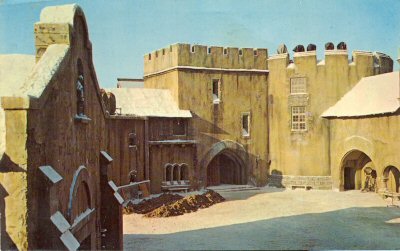 The Tower of London set dressed with Hollywood snow in 1967 (Postcard 19306-C)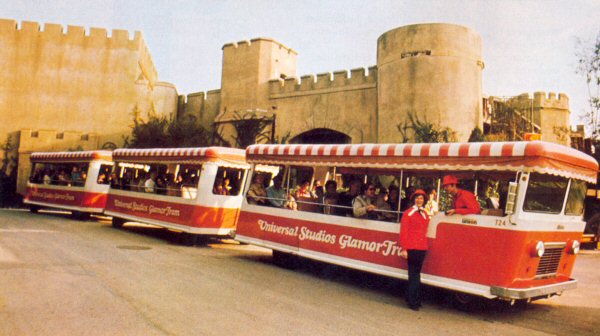 GlamorTram on the road adjacent to Park Lake with the Tower of London in the background.
(From "Inside Universal Studios", 1978)
| | |
| --- | --- |
| Sketch plan of the Denver Street area prior to 1988, showing the position of the Tower set. | Sketch plan of the Denver Street area today, showing the Earthquake building |
The Tower set on screen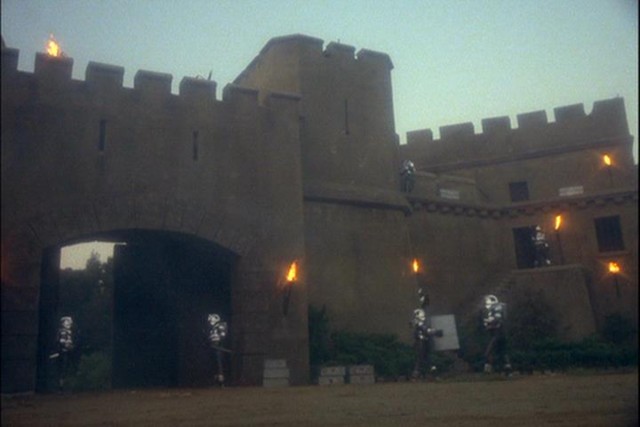 The castle set occupied by Cylons from Battlestar Galactica.
From "The Magnificent Warriors" episode, 1978 (thanks to Dale for the photo)
---
Back to Universal Studios Hollywood Contents