Universal Studios Hollywood - Backlot -
Mediterranean Square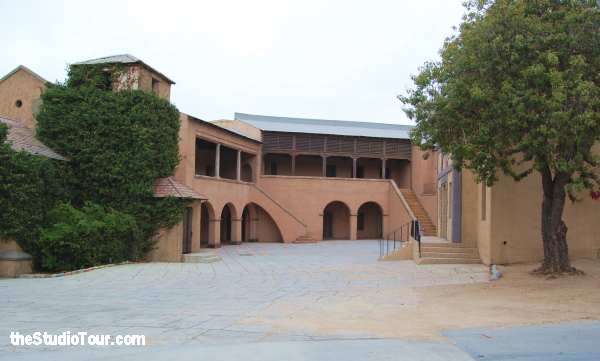 This square was built in 1967 following the Little Europe fire. It faces the Earthquake attraction show building.
Seen on Screen: Universal Studios Hollywood [Mediterranean Square]
Title
Released
Director
IMDB
Ironside [TV Series]
1967-1975
Collier Young
Apartments, Colonial Street, Mediterranean Square, New York Street (as San Francisco). Interiors were shot on Stage 20.
The Magnificent Seven Ride [Feature Film]
1972
George McCowan
Old Mexico, Mediterranean Square
Voyagers! [TV Series]
1982-1983
James D. Parriott
Colonial Street, Denver Street, Little Europe, Train Station, Mediterranean Square, Old Mexico, Square of Warriors, Collapsing Bridge (pilot)
Three Amigos [Feature Film]
1986
John Landis
Mediterranean Square, Old Mexico
Sliders [TV Series]
1995-2000
Tracy Tormè, Robert K. Weiss
Denver Street, Mediterranean Square, Little Europe
Pirates of the Caribbean: Dead Man's Chest [Feature Film]
2006
Gore Verbinski
Mediterranean Square (as tavern in Tortuga, with additional set dressing). Stage 23, Stage 24, Stage 28 and Stage 12 (tropical island village / Singapore) were also used.
---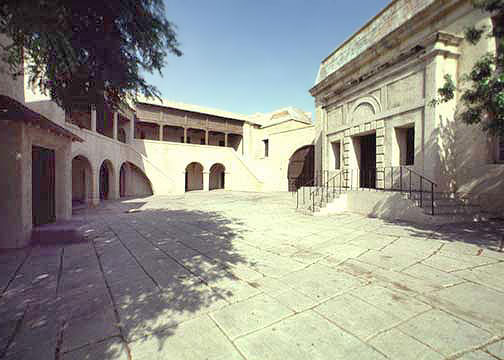 See Also
Leave Comments
Back to...