Universal Studios Hollywood - Backlot -
Colonial Street - Church
A church facade similar to this one was featured in The Munsters as Eddie Munster's Schoolhouse.
After moving to this new location in 1981, the church as featured in Murder She Wrote as Cabot Cove's community church, and in Airwolf episode Natural Born in 1985.

The facade was removed in 2005 to make way for Edie's house on Desperate Housewives.

Colonial Street - Church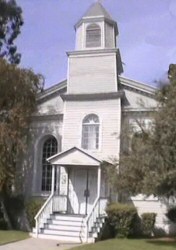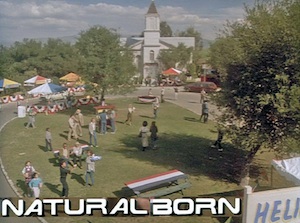 Back to...