Universal Studios Hollywood
Van Helsing: Fortress Dracula
Dates: 2004 - 4 Nov 2006
VAN HELSING CLOSED ON NOVEMBER 4TH 2006
After a solid two year run, Van Helsing Fortress Dracula has now closed. A new walk-through attraction (Universal's House of Horrors) opened on March 31 2007 .
Walkthrough Video
Photo Gallery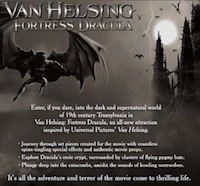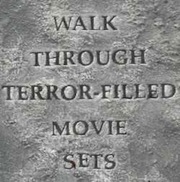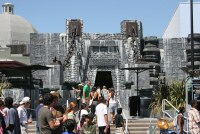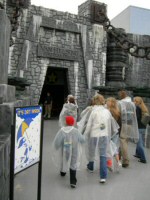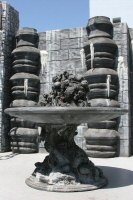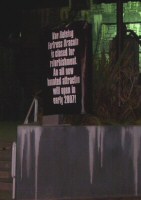 From the Universal Studios Hollywood website, 2004
"Enter, if you dare, into the dark and supernatural world of 19th century Transylvania in Van Helsing: Fortress Dracula, an all-new attraction inspired by Universal Pictures' Van Helsing.
Journey through set pieces created for the movie with countless spine-tingling special effects and authentic movie props.
Explore Dracula's eerie crypt, surrounded by clusters of flying pygmy bats.
Plunge deep into the catacombs, amidst the sounds of howling werewolves.
It's all the adventure and terror of the movie come to thrilling life.
TIMELINE: Before Van Helsing, there was The Mummy Returns: Chamber of Doom and Chicken Run.
Even further back in time is Marvel Mania and Victoria Station restaurants.
Leave Comments
Back to...