Universal Studios Hollywood
Past Streetmosphere - Doc Brown (Back to the Future)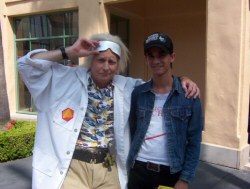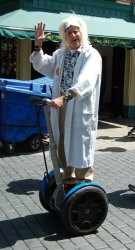 Often found around the Upper Lot, Doc Brown is (understandably) obsessed with time, and frequently asks guests what time it is, and even what year it is.
He's even taken to a Segway Personal Transportation Device to help him get around faster.
He's seen less frequently now Back to the Future: The Ride has closed.
Back to...