Universal Studios Hollywood
Streetmosphere - Curious George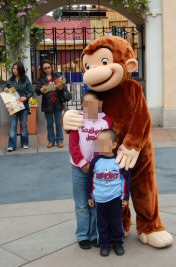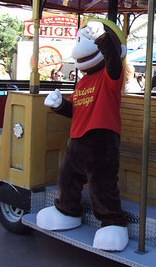 Curious George - the star of the Curious George movie, was created in the 1940s.
The Adventures of Curious George play area on the upper lot from 2008 to 2013, and a parting structure was dedicated to him.
To celebrate the release of his movie in late 2006, his costume was updated to reflect the slightly redesigned character (new design above left, old design above right)
Back to...