The theme park's first-ever roller coaster, "Revenge of the Mummy—The Ride" is based on the phenomenally popular "Mummy" films. A state-of-the-art roller coaster, the attraction taps into rider's primal fears through immersion in a total multi-sensory environment. Utilizing animatronics, sophisticated motion picture technology, state-of-the-art ride, audio and robotics engineering, the ride preys upon common human phobias: fear of the dark, fear of insects, fear of speed, fear of heights and fear of death to deliver the world's first psychological thrill ride.
This $80million dark ride opened on 24th June 2004 to huge acclaim in the huge former E.T.Adventure show building on the Lower Lot.
Its sister ride in Universal Studios Orlando is larger as it has a bigger floor area to work with (and a larger budget), but the rollercoaster portion of the ride is more intense at Hollywood.
The engineering for the ride was by Premier Rides of Baltimore.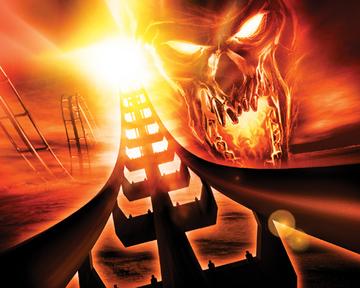 More information:
Links