Universal Studios Hollywood
Masters of the Universe
He-Man and She-Ra
(Feb 8-10 and 15-17, 1985)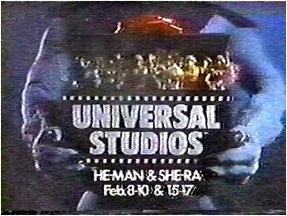 TV advert still from http://www.x-entertainment.com/
A short-lived Mattel marketing opportunity which appeared on the upper lot for two weekends in 1985. Kids got a chance to meet their favourite characters and then received a free character toy, presented by Skeletor.
Masterscast Blog about He-Man and the Masters of the Universe, from which the three photos below are taken, with thanks.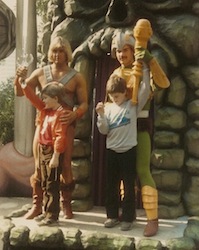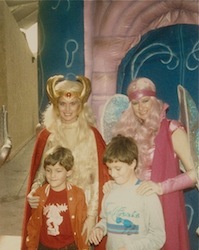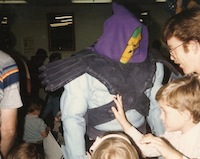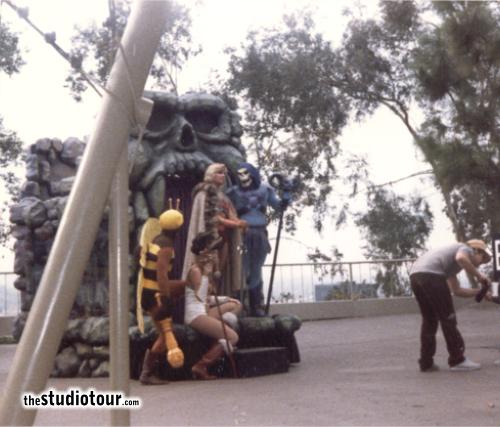 Photo courtesy of and © Phillip Donnelly
Back to...
Leave Comments