2007 Mazes
Following the establishment of a partnership between New Line Cinema and Universal Studios, the classic horror characters Freddy, Jason and Leatherface will join the cast of the October 2007 Halloween Horror Nights.
The 2007 dates were October 5,6,12,13,19,20,26,27,28,31.
Read more in this update from Fangoria magazine.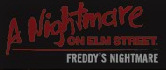 A NIGHTMARE ON ELM STREET: FREDDY'S NIGHTMARE [Shrek 4D queueline]
One, two, Freddy's coming for you. Welcome to the Westin Hills Hospital: Freddy's sick and twisted playground. No matter where you run in this demented asylum, Freddy and his razor sharp finger knives will find you. The tortured remains of the asylum's nurses and doctors rest in every wing of the ward. And the dangerously disturbed patients can't wait to make you another victim of their gory rampage. You can run, but you can't survive the insanity.
Freddy can't wait to star in your worst nightmare.

FRIDAY THE 13TH: CAMP BLOOD [Wild West arena]
The grounds are soaked in red at Camp Blood on Crystal Lake, where Jason and his gut-wrenching machete are lurking in the woods, waiting to hack their way through the night. Be careful not to trip on the massacred corpses of previous camp-goers littering the soil. And if you do somehow survive Camp Blood, don't plan on leaving. It is in fact, Friday the 13th. Get cozy in your sleeping bag at Camp Blood. You just may ibe in it forever...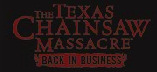 TEXAS CHAINSAW MASSACRE: BACK IN BUSINESS [Lower Lot]
The slaughterhouse is back open for business, and Leatherface is looking for fresh meat... yours! Step inside and come face-to-face with one of the sickest, most sadistic murderers in the history of film: the one and only Leatherface. His chainsaw will roar as you run for your life through the Hewitt residence - a labyrinth of unspeakable horrors, each more terrifying than the last. You may get out alive, but it'll cost you 'an arm and a leg.'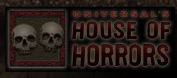 UNIVERSAL'S HOUSE OF HORRORS [year-round attraction]
Imagine the scariest movies of all time coming together to create one horrific nightmare. That's what awaits you in the House of Horrors. Dodge the fangs of Dracula while you try to escape the murderous mind of Chucky and other classic Universal monsters who are lurking around every corner. This is one place where you have everything to fear.

[an error occurred while processing this directive]