Universal Studios Hollywood
Globe Theater
The Globe Theatre is situated on London Street adjacent to Terminator 2:3D on the Upper Lot.
The venue, which opened on November 18 1999, is used primarily for corporate or other large-scale events. It offers 9,622 square feet of meeting and banquet space. Up to 720 people can be accommdated for a seated dinner, and 1,400 for a reception.
The Globe has advanced audio-visual and lighting systems to offer a wide range of design possibilities.
Before 1999 the venue was the restaurant Winston's Grill.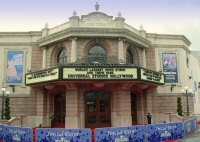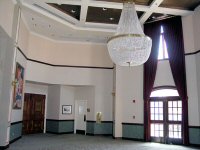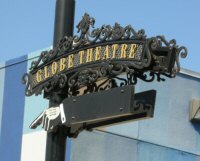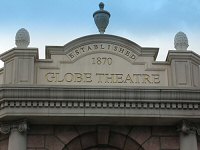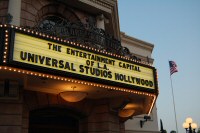 Click for a panoramic photo of the exterior of the Globe Theatre.
Back to...
Leave Comments
Content and photos (c) theStudioTour.com except where noted.