Universal Studios Hollywood
Food: Hollywood Cantina
Demolished in 2014 to make way for The Simpsons retail and food outlets.
Like Doc Brown's Chicken, this was another very old structure on the Upper Lot; it's been raining at the back of the Cantina for years. Originally it backed onto a large lagoon on the Upper Lot. Various expansions have meant the lagoon has now gone, but the water effect was retained.
The menu contained many items from the popular El Pollo Loco chain.
The Cantina closed in December 2006 for a week or two to have a new stone tiled floor installed (see below), and then finally closed in early 2014.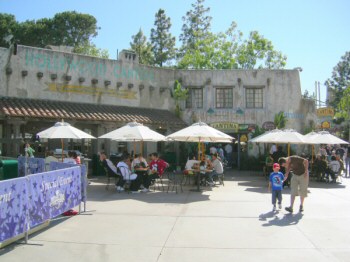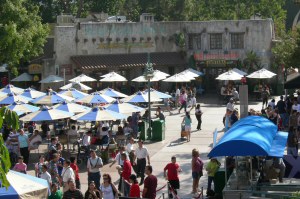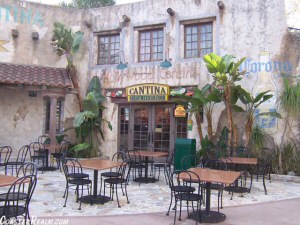 Back to...
Leave Comments
Content and photos (c) theStudioTour.com except where noted.