Universal Studios Hollywood
Food: Flintstones Drive-In / Flintstones Bar-B-Q
Situated just outside the Animal Actors Stage, the Flintstones Drive-In is a small stand serving Ice Cream, Hot Dogs, Popcorn and Pretzels. It was themed after the Flintstones movie (1994) for the 2001 remodelling of the Upper Lot (when the Warlord Tower was demolished and Nickelodeon Blast Zone was created).
April 2007: The new Bar-B-Q theming was added, including a year-round BBQ pit. (See photo bottom right)
Previously, the same stand was themed as "The River Princess" Riverboat. The two "horns" were smokestacks (see bottom left photo below).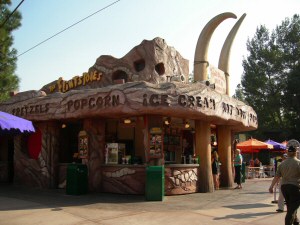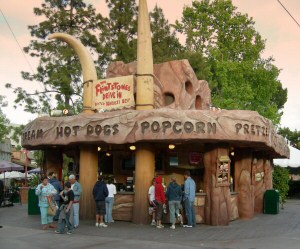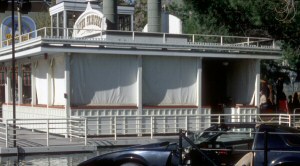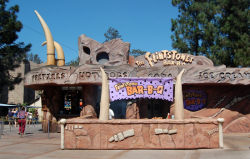 Back to...
Leave Comments
Content and photos (c) theStudioTour.com except where noted.