Universal Studios Hollywood
Food: Doc Brown's Chicken
This popular chicken restaurant was one of the oldest buildings in the theme park. Situated on the edge of The Simpsons plaza, it was last named in honour of Dr Emmet Brown, who featured in the "Back to the Future" movies ('the finest chicken of all time') but in the early days, it was the Flower Drum Restaurant, named after the Universal musical "The Flower Drum Song".
2014: The restaurant has now been demolished to make way for an enlarged Simpsons-themed Springfield area.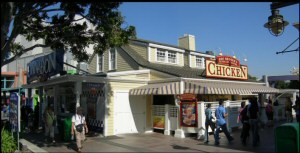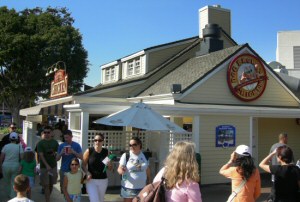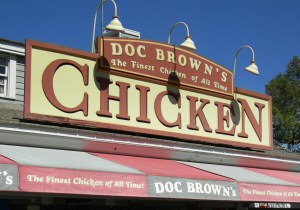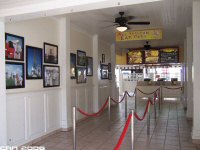 Back to...
Leave Comments
Content and photos (c) theStudioTour.com except where noted.