Universal Studios Hollywood
Flintstones Musical Revue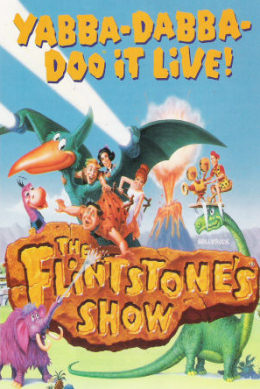 Dates: 1994 - January 2nd, 1997
This fun musical show was based in the Panasonic Theater after The Star Trek Adventure moved on in 1994. Totally Nickelodeon followed in 1997, closely followed by The Rugrats Magic Adventure. The current occupant is Shrek 4D.
The Flintstones was an animated series by Hanna-Barbera Productions that initially ran from 1960 to 1966. It was frequently re-run worldwide, and eventually led to the 1994 live-action movie.
Animated Pterodactyl (coming soon)
Flintstones Bar-B-Q
Flintstones Rock Vegas Casino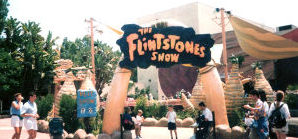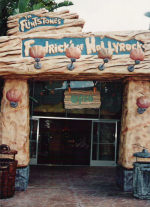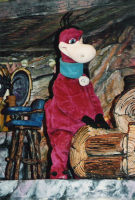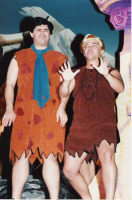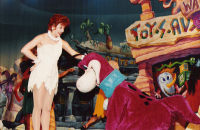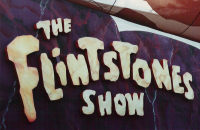 Video (Part One)
Back to...
Leave Comments
Content and photos (c) theStudioTour.com except where noted.