Universal Studios Hollywood

Cinemystique: Illusions of the Night (1994)
Spectacular magic show performed by the Pendragons in the Castle Theatre, after the Conan live show closed. Along with SpectraBlast, the show was part of the Hollywood Nights celebration of Universal Studios Hollywood's 30th Anniversary.
It ran for three months between June and September of 1994 and was the winner of the "Best Magic Show of the Year" awarded by the Magic Castle.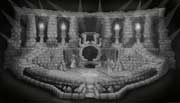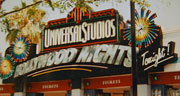 CAST:
Jonathan Pendragon
Charlotte Pendragon
CREDITS:
Production Design by Scott Heineman
Producer: Don Burgess
See also SPECTRABLAST
Back to...
Leave Comments
Content and photos (c) theStudioTour.com except where noted.