Universal Studios Hollywood

Castle Dracula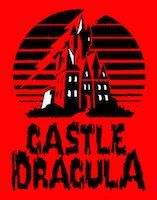 (Friday 13 June 1980 - January 31st 1983)
RIP: Tommy Baker (1952 - 2008). Tommy originated the role of Dracula in this show, and passed on at the age of 56 of a heart attack.
RIP: Verne Langdon (1941 - 2011). Verne was the creative force behind this show and The Land of a Thousand Faces. A passionate monster-fan and mask/make-up guru, Mr Langdon was kind enough to meet me and discuss his work for Universal.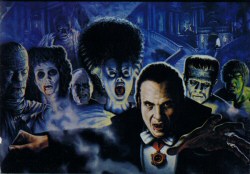 This show was the first in the newly enclosed Castle Theatre (now home to the Special Effects Stage). As The Land of a Thousand Faces make-up show was so successful, but was in an open-air arena, Universal management (Jay Stein & Terry Winnick) decided to build walls and a roof on the arena, and asked Verne Langdon to create a new show to take advantage of the space. The greater control over lighting and sound meant the show could be more atmospheric and complex.
As well as Dracula and Igor his assistant, the show featured animatronic Eric the Phantom of the Opera and a wolf. Guests in the park were selected from the queue to be made-up as Frankenstein's Monster, his Bride and the Wolf Man.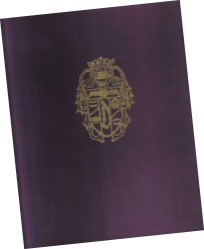 The animatronic Phantom of the Opera was originally voiced by Paul Lynde, but was revoiced shortly after the run started as the voice was too recognisably his.
The Dracula character wore a replica of the ring worn by Bela Lugosi in the classic 1931 Universal horror.
The 20 minute performance cost $3 million (at 1980 prices) and ran up to twelve times daily.
The final performance was on January 31st 1983 after which Conan: Sword & Sorcery Spectacular took up residence.
Many thanks to Verne Langdon for additional information.
---
From a newspaper advert, June 29 1980 (courtesy of universalstonecutter)
We just spent $3,000,000 to make your nightmares come true. All-new CASTLE DRACULA, our biggest and most frightening attraction yet, is now part of Universal Studios Tour.
After you've escaped deadly Jaws, braved an Alpine avalanche, fought your way through the thrilling Battle of Galactica, survived a collapsing bridge and peeked behind the scenes of the world's biggest and busiest movie studio, the Prince of Darkness will be waiting to scare the daylights out of you.
Count Dracula is now undead and well at Universal Studios. Appearing daily in Castle Dracula. Home of angry bats, hungry wolves and a menagerie of movie monsters eager to make your blood run cold.
Visit Castle Dracula if you dare. You haven't lived until we've scared you to death.
---
Photo Gallery

AVG
This company produced the 'Theatronics' (aka Animatronics) for this show as well as for Battle of Galactica on the Studio Tour. In the early 1980s, they produced this demo video:
Back to...
Leave Comments
Content and photos (c) theStudioTour.com except where noted.