Universal Studios Hollywood
Making of Apollo 13
Short-lived attraction (July 4th 1995 - ?Labour Day 1995)
This was a 10,000 square foot interactive display built on the Upper Lot between the American Tail Theatre and the Rocky & Bullwinkle stage.
Created in collaboration with director Ron Howard and Imagine Entertainment by producers Creative Integrity. Guests had a rare opportunity to step behind the scenes and experience interactive exhibits including CGI, large-scale spacecraft sets and elaborate movie miniatures.
Producer: Don Burgess of Creative Integrity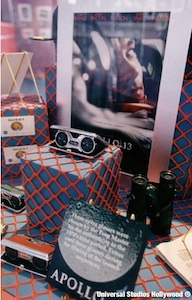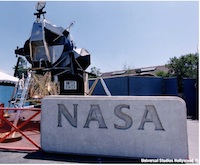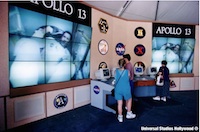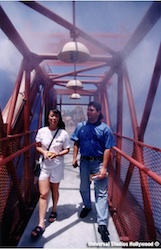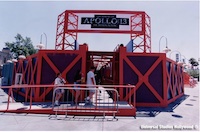 Back to...
Leave Comments
Content and photos (c) theStudioTour.com except where noted.