Paramount Studios - Sherry Lansing Theatre
Originally known as the Paramount Theater, this screening room was named after the former head of Paramount Pictures in 2005. It was the largest screening room on the Paramount lot until the construction of the Paramount Theater in 1993. It's still used for staff screenings, and has some beautiful 1920s murals behind the modern acoustic treatment.
Back in the RKO days, this theatre was the home to an acting workshop run by Lela Rogers (Ginger's mother), which Lucille Ball was a part of. In 1959, after Desilu took over RKO, Lucy turned the theatre into the Desilu Workshop. She mentored young actors like Star Trek's Majel Barrett, TCM's Robert Osborne, and Lucy's protege and future co-star Carol Cook (who did a bunch of movies like "The Incredible Mr. Limpet").
There was an epsiode of The Westinghouse Desilu Playhouse called the Desilu Revue that was filmed in part in the theatre (parts of it were also done on one of the stages).
Seats: 284
Film projection: 70mm, 35mm
Source: Data, DVD, Projector (Christie 2K), HD (D5), DVCam
Sound: SRD, DTS, SDDS, MAG 6 Trk, EX, 5.1, Red Readers, Stereo Optical
Screen size: 12'6" x 24' / 12' x 28'
(Thanks to William French Jr. for historical information)
Photos
Sherry Lansing Theater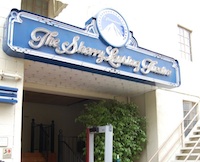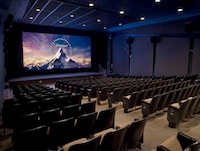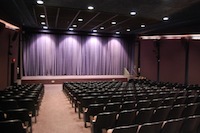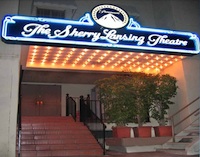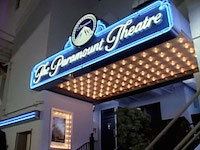 Back to
More Information: