Casper

(1995)
Directed by: Brad Silberling
Cast: Bill Pullman, Christina Ricci and Cathy Moriarty
page about Casper

---
---
---
---
Universal Studios Hollywood:
Colonial Street, Colonial Mansion, Stage 12 (interior of Whipstaff Manor), Stage 28, Singapore Lake
Christina Ricci, Eric Idle, Bill Pullman comedy about a paranormal expert and his daughter in an old house inhabited by three mischevious ghosts and one friendly one called Casper. This was the first film to have an entirely computer-generated title character.
The huge Whipstaff Manor interior set was built on Stage 12 - see photo below. The exterior of the manor was filmed on Colonial Street, using the Colonial Mansion (now removed).
Additional exteriors were shot at Jaws Lake.
Trailer:
Casper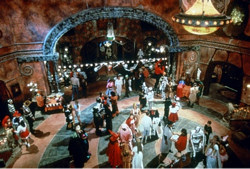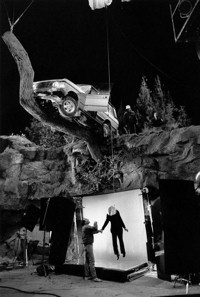 ---
Leave Comments
---
Back to Main Home Page [3817]
---
---