Bruce Almighty

(2003)
Directed by: Tom Shadyac
Cast: Jim Carrey, Jennifer Aniston and Morgan Freeman
page about Bruce Almighty

---
---
---
---
Universal Studios Hollywood:
Brownstone Street, Courthouse Square, Falls Lake, New York Street on the backlot and Stage 01, Stage 19, Stage 29, Stage 41.
This Jim Carrey comedy featured extensive shooting on the backlot.
Key sequences featured Brownstone Street (Bruce's house in the movie), Brownstone Street alley (gang attacks), New York Street (Bruce discovers his powers, driving sequences), Falls Lake (walking on water) and Courthouse Square (town square & final scene).
Some of the locations were enhanced with digital matte paintings by the wizards at Illusion Arts to place them in the city.
Brownstone Street sequence:
Trailer:
Bruce Almighty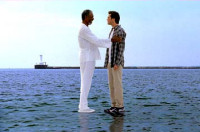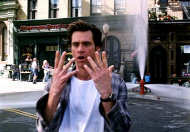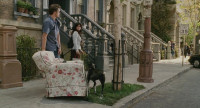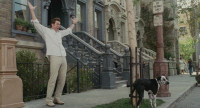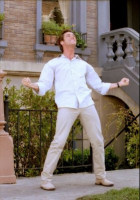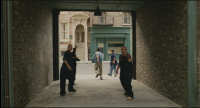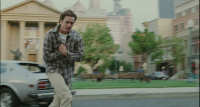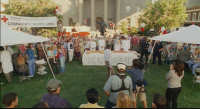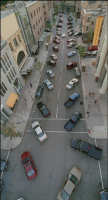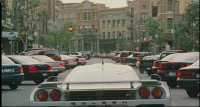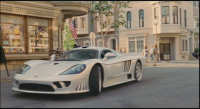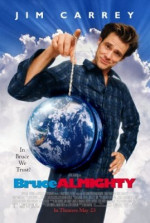 ---
Leave Comments
---
Back to Main Home Page [1768]
---
---