Batman

(1989)
Directed by: Tim Burton
Cast: Michael Keaton, Jack Nicholson, Kim Basinger, Robert Wuhl, Pat Hingle
page about Batman

---
---
---
---
Pinewood Studios:
Gotham City sequences were shot on a massive set built on the Pinewood backlot. The Oak Room in Heatherden Hall featured as the location of Harvey Dent's political banquet.
Batman exterior sets built on the backlot at Pinewood. The sets were extended vertically using matte paintings.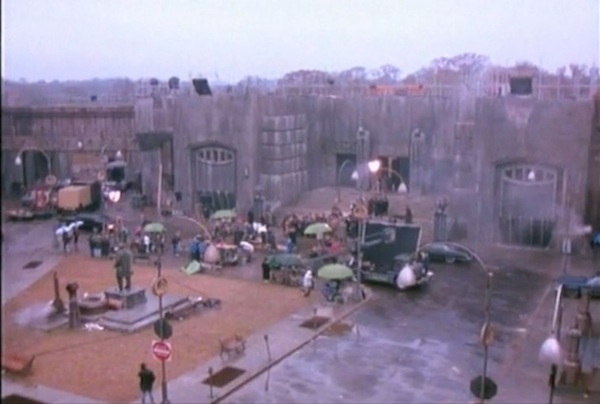 Filming at Pinewood took place between October 1988 and January 1989. 18 soundstages were used, and almost all of the 95 acres of available backlot.
Additional locations included Knebworth House and Hatfield House doubling for Wayne Manor, plus Acton Lane Power Station and Little Barford Power Station.
Making of Batman
---
---
Back to Main Home Page [3311]
---
---