Black Narcissus

(1947)
Directed by: Michael Powell, Emeric Pressburger
Cast: Deborah Kerr, David Farrar and Flora Robson
page about Black Narcissus

---
---
---
---
Pinewood Studios:
Virtually the whole movie was shot at Pinewood. The Himalayan scenery was created by some stunning matte paintings and miniatures.
Amazing Technicolor photography by Jack Cardiff with colors and lighting inspired by the Dutch painter Vermeer.
Trailer:
Example of a matte shot: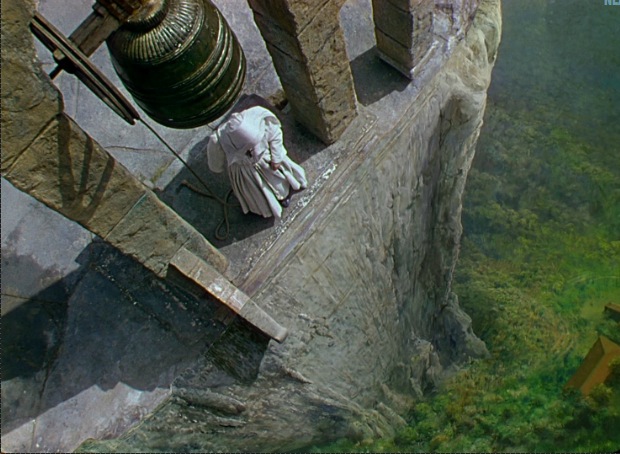 The matte line runs from the bottom left to top right of the image, following the line of the edge of the cliff. Note the impressionistic style of the painting.
---
---
Back to Main Home Page [1043]
---
---