MGM British (Borehamwood) - Backlot
The expansive MGM Backlot stretched out to the west of the main studio buildings, and has now all been converted to industrial uses and housing.
As well as temporary sets for productions such as Inn of the Sixth Happiness, the backlot was home to permanent sets such as the French and British streets seen below, and used in the Pink Panther films.
Thanks to Roger Garrod for some of these photos, and to Dave Larson, USA for his work restoring the photos.
The 1973 backlot stills are from the essential 1981 Wilf Watters documentary about Film Studios in Hertfordshire.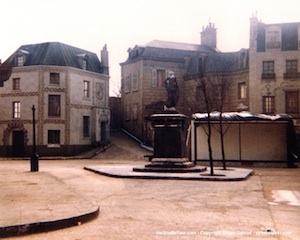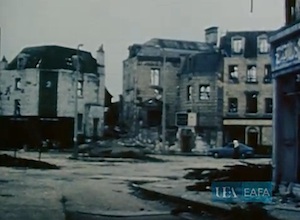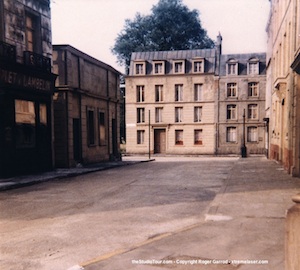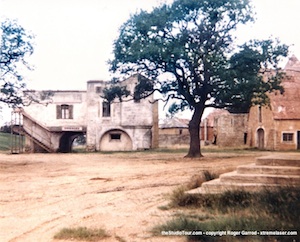 Where Eagles Dare model (1968)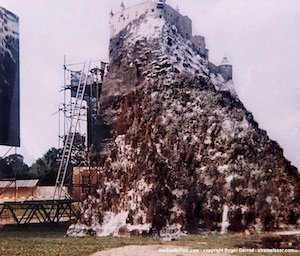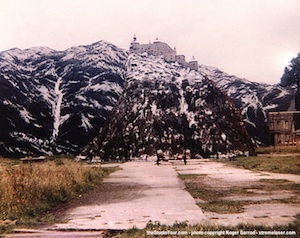 Aerial Photo (1966)