This bag is from my first ever trip to Universal 1990. Aged 4yo nearly 5.
What a bargain!
I'm not sure but it may of been from of of the gift shops in the park just before exiting and I would of got some USH merch. One of those clapper boards (sadly lost now) and one of those director speaker things. (Still have! see below).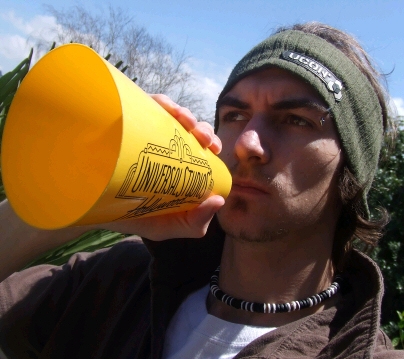 This also still has its price sticker in. $1.29, don't think it ever had a sale price like the bag did.