Downey Studios - Backlot
Overview

The studio buildings were backed by a huge backlot area, most of which was ungraded, and included former runways and previously demolished building foundations. At the time of the studio's closing, the only permanent sets on the backlot were a small suburban street, which was showing signs of age and disuse.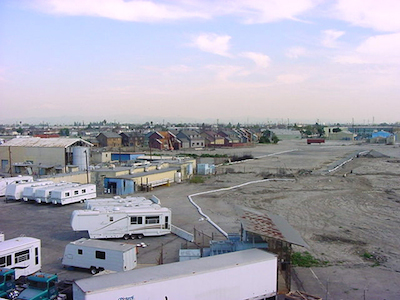 Suburban Street
A series of facades built for Christmas with the Kranks in 2004, and then used occasionally for commercials and music video shoots.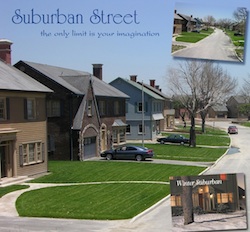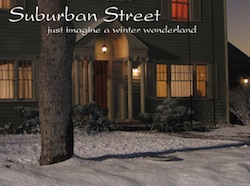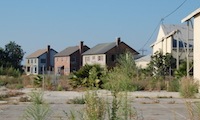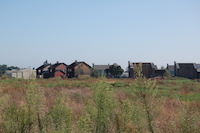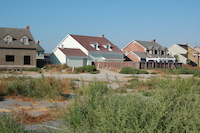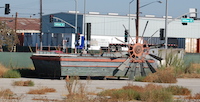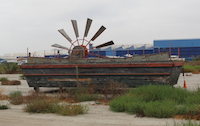 Seen on Screen: Downey Studios [Suburban]
Title
Released
Director
IMDB
Christmas with the Kranks [Feature Film]
2004
Joe Roth
The Suburban Street set on the backlot was built for this movie, on vacant land to the east of Building 39.
Paranoid: Jonas Brothers [Music Video]
2009
Emmett Malloy and Brendan Malloy
Stage 1 and Suburban Street
Hormel Foods [Commercial]
2010
Shot on Suburban Street.
---